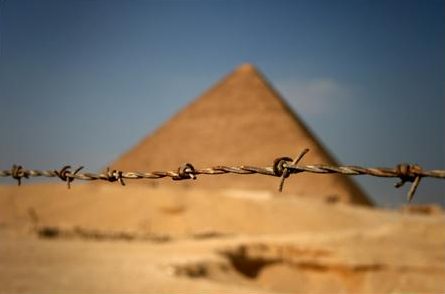 Sharaf
Long métrage fiction
Samir Nasr
Résumé / Summary
Egypte, à la fin de l'ère Mubarak.
Charaf, Égyptien d'une vingtaine d'années, traîne son désœuvrement dans les rues commerçantes du Caire.
Après avoir accidentellement tué un touriste, il est condamné à une lourde peine. Les rencontres qu'il va faire en prison pointent les travers d'une société Égyptienne sclérosée, mais aussi le combat d'individus résolus à la faire bouger.
« J'ai toujours voulu écrire sur la prison où j'ai passé plus de cinq ans de ma vie lorsque j'étais militant. Je n'ai cessé de remettre le projet à plus tard, j'étais à la recherche d'un sujet qui traite la réalité du présent. Puis un jour, j'ai lu dans la presse l'histoire d'un expert américain tué par un jeune Égyptien après avoir essayé de séduire ce dernier. J'ai imaginé ce que pouvait être sa vie en prison, j'avais enfin trouvé un terrain où je pouvais allier les deux ! » Sonallah Ibrahim
Egypt, at the end of the era Mubarak.
Sharaf, a young Egyptian man, wander in the streets of Cairo.
After accidentally killing a tourist he ends up in prison. The encounters he is about to make highlight the quirks of a fossilizing Egyptian society, as much as the daily fights of individuals, determined to make things move.
" I always wanted to write about prison where I spent more than 5 years for political reasons. I kept postponing such project, waiting for a certain connection to nowadays reality. Then one day I read in the newspapers about an American expert who was killed by a young Egyptian when he tried to sexually seduce him. I imagined what would happen to him inside the prison and it clicked! " Sonallah Ibrahim
Auteur-Réalisateur/Writer-Director Samir Nasr
Scénariste/ Script-writer Sonallah Ibrahim
Durée/Running Time 115 minutes
Coproduction/Coproduction Les Contes Modernes, NML & Soilfilms (Allemagne), Zone Art Film (Tunisia), Film Clinic (Egypt)
Soutiens/Supports ARTE/ZDF, Fond régional Medienboard Berlin, Fonds Images de la Francophonie

En post-production/in post-production stage
+ films